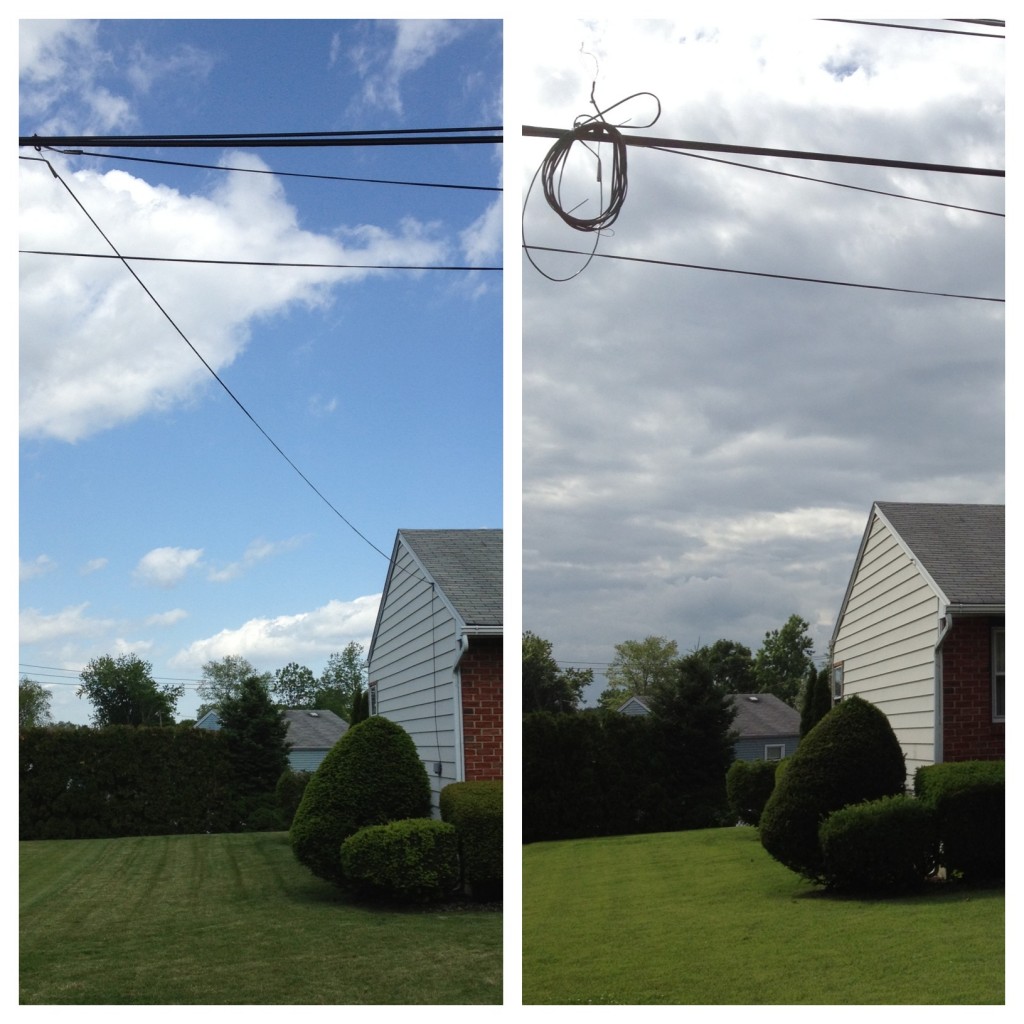 It took almost a month of back and forth with Verizon, but today they finally came and removed their phone line and box from the side of my house. They didn't remove the line entirely, it's coiled up and taped to the phone line stretching between poles in front of my house, but at least it's out of the way and I don't have their equipment connected anymore.
[Update 11/14/2014] (The year is not a typo)
Verizon sent someone out today to remove the rest of the wire that had been coiled up on the line between utility poles for almost a year and a half.